With your generous support, the Explorium can exponentially expand the reach of its innovative exhibits, cutting edge educational and professional development programs to the children of our community of all ages and abilities. The result: a profound advancement in advancing STEM learning and innovation leading to a future generation of scientists, innovators, thinkers and tinkerers. Since 2005, the Long Island Explorium has hosted more than 125,000 visitors to the museum and reached more than 2000 students annually through our STEM programs on Long Island and beyond.
What is the Campaign for 2020?
2020 is not just an election year but a year that we are "electing" to focus our efforts in reaching 2020 underserved children and youth all around Long Island and beyond. These are communities that otherwise would not have access to our programming.
Join us and help us raise $150,000 in support of the Explorium's Campaign for 2020.
Update: December 2nd, 2019 - We have raised $110K! Help us surpass our fundraising goal!
---
You can make a donation today by selecting the donate now button to make your contribution. You can make a one-time donation or sign up to make a reoccurring contribution.
If you have a DAF at Fidelity Investments, please click on the link to visit the  DAF Direct Page
The Long Island Explorium is a 501(c)(3) charitable organization so your contributions are tax deductible.
For more information, please email , Angeline Judex, MPA. Executive Director at ajudex@longislandexplorium.org
Access to strong STEAM (Science, Technology, Engineering, Arts, and Mathematics) education is not equitable across the socio-economic spectrum. The statistics are striking with only 45% of Latinos and 46% of Blacks scoring at the "basic" level or better on standardized math tests. 44% of low-income students reach this basic level, while a full 77% of average-income students do.
Research shows that schools with large numbers of racial and ethnic minorities, low-income students and English Language Learners are systematically under served.
Funds raised will allow us to provide high quality STEM programming, resources and tools in these communities as well as invest in the teachers' professional development so that teachers will be able to independently utilize these tools in their classrooms throughout the school year in all areas of STEM education. These teachers will be better able to help promote their students' career and college readiness.
Studies show a tight link between confidence and girls' performance in the areas of science and math. Data show that girls around the world, and certainly in the US, lag behind boys in math and science, but it's not due to aptitude. According to the OECD researchers, "Aptitude knows no gender." Alas, confidence does. "The strong relationship among self-beliefs, gender and performance in mathematics and science hints that countries may be unable to develop a sufficient number of individuals with strong mathematics and science skills because of girls' lack of confidence in their abilities."
The result is that only 12% of women, in contrast to 39% of men, choose to major in a science field. This lack of women in science and engineering affects our economy due to lack of skilled candidates for the S.T.E.M. workforce.
Funds raised will help us reach underserved girls and provide opportunities for developing critical thinking and problem-solving skills that will lead to improved self-esteem, leadership, and confidence to pursue future studies and careers in STEM fields. Our STEM programs empower girls by enhancing self-perceptions of abilities in the areas of STEM.
To support our cause, please contact Angeline Judex, Executive Director at 631-431-1192 or via email at ajudex@longislandexplorium.org. The Long Island Explorium is a 501(c)3 not-for-profit, tax ID 06-1732721. Checks can be mailed to P.O Box 465, Port Jefferson, NY 11777.
Our  2020 Membership Drive is going on now!
We miss you all and we can't wait to welcome you back to the museum fully when it's safe to do so. We miss the laughter, joyful faces and ... YOU.  Membership and support is vital more than ever to sustain the Long Island Explorium
---
Give the Gift of learning to a family in need this holiday season
We know that times will be hard for many families on Long Island.
Membership to a science museum will help promote lifelong learning and bridge the STEM gap for children in need.
For every membership you buy, we will donate a membership to a family in need through Kids Give Hope. 

---
The Explorium is more than just a science museum. We are constantly diversifying and experimenting with new ideas and strategies for you to discover the wonders of STEM. As a member, you can come and experience all that the Explorium can offer as often as you like.  Foster a lifelong love of STEM now.
---
**All membership levels with the Long Island Explorium. Free admission to hundreds of museums around the world through ASTC Travel Program.
There is a 90 mile restriction, you cannot visit museums that are within 90 miles of Long Island Explorium. Details for the program are below Reciprocity Lists.
---
There are different membership levels to choose from based on the amount of children in your membership:
Each membership includes admissions for ANY two adults with the children
$60 Basic Family Membership (2 adults and 1 Child)
5% off programs and camps

ASTC Travel Program

**
$90 Extended Family Membership (2 adults and 2 Children)
5% off programs and camps

Additional 2 kids for a birthday party (offer is transferable to a friend) $30

Get a 90 min private play at the Explorium for $90!

ASTC Travel Program

**
$175 Premium Family Membership (2 adults and 3 Children*)
*Only $12.50 for each additional child after the 3rd child.
10% off programs and camps

Additional 3 kids for a birthday party (offer is transferable to a friend)
FREE 90 min open play at the Explorium

ASTC Travel Program

**

Membership with the Long Island Explorium has even more benefits this year.  Explore even more! As an Long Island Explorium member, you are eligible for free or reduced general admission at hundreds of children's museums and science centers across the United States & world!
For ALL Members
ASTC Travel Passport Program (PDF)
You must have the NEW membership card with the ASTC logo on it. (All existing members must exchange your current membership card for the new one. Please bring your old card to the Long Island Explorium and you will receive your new Membership card with logo)
BEFORE YOU GO - check that the museum that you are visiting is participating in the passport program. Check that is is more than 90 miles from the Explorium.
*This distance is measured "as the crow flies," meaning that it is based on the
linear radius, not driving distance.
Online radius tools can be helpful when determining if a Passport venue is within a 90-mile radius of the Explorium.  Go to http://www.mapdevelopers.com/draw-circle-tool.php.
This tool allows you to draw two circles in different colors.  Enter the address of the museum where you are a member first (or their home address, if the museum they wish to visit checks IDs).  Then, enter the address of the museum you wish to visit and create a new circle in a different color.
Help us develop the next generation of Tinkerers and Thinkers, Innovators and Scientists.
What you see onsite at the Explorium is only a fraction of the work we do to fuel innovation. Corporate philanthropy enables us to produce unique, imaginative STEAM education with particular emphasis on reaching underserved communities on Long Island and beyond. Learn more here.
Many companies support their employees efforts to be charitable citizens of their communities. If your company has a matching gift program, we hope that you will consider making a donation. Please contact us for more information.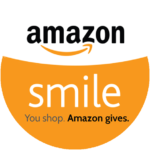 You can support the Explorium when you shop on Amazon! Click here to have a portion of your purchases donated to the Explorium through AmazonSmile. Search for Maritime Explorium at Port Jeff Harbor.