Oversee strategy, budget and operations of the Long Island Explorium, including oversight of management, compensation, and development
Demonstrate support for the Vision of the Explorium by promoting its good work, generating goodwill for the organization, encouraging support for its efforts
Assist in identifying and cultivating potential donors and stakeholders to ensure the financial sustainability of the Long Island Explorium.
Kathleen de Riesthal, President
Professor of Latin, Stony Brook University.
Kathleen de Riesthal is a Lecturer at Stony Brook University in the Department of European Languages, Literatures and Cultures and a former high school Latin teacher.  Kathleen sits on the Board of Directors for Stony Brook Childcare and on the Advisory Council of the Staller Center. She has three young sons who love scientific exploration.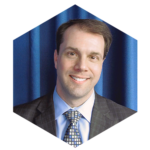 Ryan Ruf, Treasurer, Finance Committee Chair
Associate Superintendent for Management Services, Eastern Suffolk BOCES.
Ryan Ruf is the Associate Superintendent for Management Services for ESBOCES. He has served in this role for the past 4.5 years. Prior to coming to ESBOCES, Ryan was the Assistant Superintendent for Business in Plainview-Old Bethpage CSD for nine years. He believes in strong business practices that create efficiencies while supporting the social and emotional growth of all students.
Ryan is a member of the New York State Association for School Business Officials and was the president for the Nassau County Chapter during the 2012-13 school year. He is currently the secretary for the Suffolk County Chapter. For the past twelve years, Ryan has served as a member of the Long Island Education Coalition representing school business officials. For the past 4 years, Ryan has served on the East End Health Plan board.
Greg Dinin, Secretary, Education Committee Member
Member; Senior Technical Account Manager, Microsoft.
Greg has nearly three decades of experience in the IT Industry and has traveled the planet architecting, building and supporting IT infrastructures for some of the largest IT and Telecom companies in the world such as Microsoft, CA Technologies, British Telecom, Japan Telecom, Korean Telecom, VSNL, Verizon and Cable and Wireless to name a few. Greg has held numerous Senior and Leadership roles in Support, Software Development and Testing, Professional Services and most recently, as a Microsoft Technical Account Manager where he pursues his passion working with Higher Ed and K-12 Educators and Leadership in empowering students, teachers, educators and their organizations to achieve more leveraging Microsoft Products, Services and Solutions in the NYC Metro Area. Greg is a life-long learner and Maker, always looking for opportunities to share what he knows to make an impact in inspiring the next generation to dream big and create with STEM as their guide.
Toni Mattern, Member; Finance Committee Member
CPA, Stony Brook University
Bio to be added
Joan Miyazaki, Member, Maker Faire Committee Chair
Retired Lecturer of Biology, Stony Brook University
Joan Miyazaki received an AB in Biology from New York University, an MS in Botany from Rutgers University and an MS Paleontology from Stony Brook.  As the curriculum coordinator for large enrollment Introductory Biology Laboratories at Stony Brook for 25 years, she wrote the laboratory teaching materials for the undergraduates and trained the graduates students and adjuncts to instruct the labs.  She redesigned the lab curriculum to include skill and inquiry-based experiments and had students design their own experiments rather than follow cookbook experiment instructions. The curriculum included reading professional research literature to develop technical reading skills and to show students what scientists think about and do when they conduct their scientific research.
After working with tens of thousands of freshmen and sophomores, Joan has direct experience with the kinds of skills and knowledge students bring to college. She sees tremendous potential for the ME to enrich STEM education at the pre-college level and broaden community awareness of important issues about our living world. Once we develop awareness, our appreciation can grow, and with experience that appreciation can become a genuine love of the wildlife and the diverse environments on Long Island.
Joan recently retired and has used the time to experience the joys of doing things that she had no time for while working, tai chi, taiko drums, ukulele, mandolin, violin, and fishing. There's much more she'd like to do including participating in ME with all the amazing people there.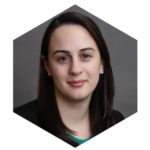 Kyle Cook, Ph.D – Member, Education Committee Members
Assistant Professor, St. John's University, School of Education
Kyle DeMeo Cook is an Assistant Professor in the School of Education at St. John's University. She works closely with educators to design and conduct research that can be used to inform policy and practice. Her research focuses specifically on early childhood education. She enjoys visiting the Explorium with her three young children.
Anurag Purwar, Ph.D – Member, Education Committee Chair
Professor of Engineering, Stony Brook University.
Bio to be added
Chelsea Finn, MSN, RN, CPNP-PC, CPEN, CEN, CNL – Member
Clinical Instructor, Pediatric Emergency Department Stony Brook Children's Services.
Pediatric Nurse Practitioner, SV Pediatrics.
Adjunct Faculty, School of Nursing, Stony Brook University
Chelsea is a Pediatric Nurse Practitioner who works at Stony Brook Hospital. She is on the Board of the local Long Island chapter of the National Association of Pediatric Nurse Practitioners. She has a passion for science, environmental conservation, and education. She enjoys bringing her two young children to the Explorium
Angeline Judex, MPA, Executive Director
Angeline serves as the Executive Director of the Maritime Explorium. She is a veteran nonprofit executive with academic and professional experience through North America, Europe and Asia. She aims to advance the learning of science and engineering concepts that can translate into skills that address social, economic and environmental issues. Angeline brings to the Explorium an in-depth understanding of the diversity in educational systems and academic standards.
Lisa Collet Rodriguez, M.S., Director, Digital Media & Marketing
Technology and Education Consultant
Former Assistant Director, Upward Bound Math Science, Hofstra University
Lisa serves as the Digital Marketing and Media hub of the Long Island Explorium. A veteran Technology and Education Consultant with a background in Counseling and extensive background and experience in education, nonprofit, and corporate. Her passion is the convergence of those realms in S.T.E.A.M. learning and exploration.
Maria Obiols, Office Manager
EDUCATORS & MUSEUM GUIDES
Katie is a physicist, who got her first taste of teaching while studying for her undergraduate degree and has never looked back. After five years of teaching high-school physics in the UK, she is joining the Explorium's staff as an educator. She is very excited to be working with younger learners in an environment that gives them such freedom in their learning.
Volunteers
The Long Island Explorium could not operate without the contributions of our volunteers who contribute their time, ideas, and energy. Their unique talents enable the Explorium to offer its current level of services to the community.
The program is flexible, matching available opportunities to your talent and availability.
All volunteers can earn the prestigious Presidential Volunteer Service Award, by logging the hours you volunteer at our Explorium through a calendar year (April 1, 2019– April 1, 2020).
All of us at the Long Island Explorium are committed to provide an enriched experience for children and their parents through a constructivist approach to learning.  We strive to provide an engaging experience that can only be achieved by the combined effort of a dedicated skilled team of employees and volunteers.
To apply to be a volunteer, please complete this online form. Our volunteer coordinator, Annika Eriksson will contact you shortly.
Work for us
The Long Island Explorium supports diversity in the workplace. The Explorium is an equal opportunity employer (EOE) and supports a drug-free workplace. Available positions are updated on a regular basis.