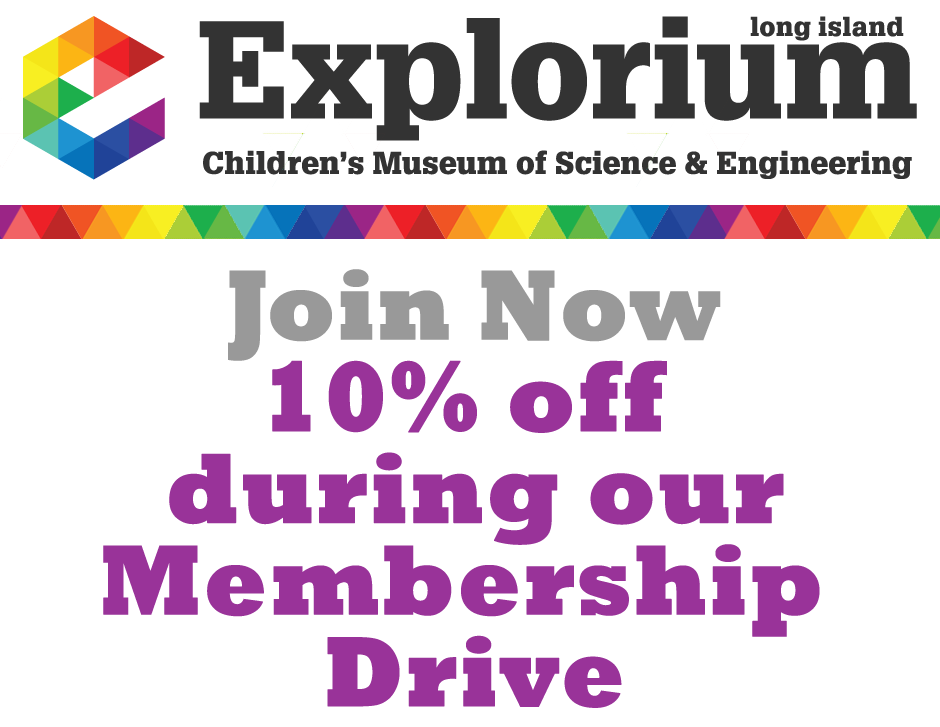 ---
Become a Member during our Membership Drive this month and receive a 10% discount off your membership purchase made before December 31st! This applies to all membership levels.
Use code 10%off when asked for the Membership Coupon Code on the second page of the checkout, to automatically received 10% off.  Price will be reflected after code is applied.
The Explorium is more than just a science museum. We are constantly diversifying and experimenting with new ideas and strategies for you to discover the wonders of STEM. As a member, you can come and experience all that the Explorium can offer as often as you like.
There are different membership levels to choose from based on the amount of children in your membership:
Each membership includes admissions for ANY two adults with the children
$60 Basic Family Membership (2 adults and 1 Child)
5% off programs and camps
$90 Extended Family Membership (2 adults and 2 Children)
5% off programs and camps
Additional 2 kids for a birthday party (offer is transferable to a friend) $30
Get a 90 min private play at the Explorium for $90!
$175 Premium Family Membership (2 adults and 3 Children*)
*Only $12:50 for each additional child after the 3rd child.
10% off programs and camps
Additional 3 kids for a birthday party (offer is transferable to a friend)
FREE 90 min open play at the Explorium
With your generous support, the Explorium can exponentially expand the reach of its innovative exhibits, cutting edge educational and professional development programs to the children of our community of all ages and abilities. The result: a profound advancement in advancing STEM learning and innovation leading to a future generation of scientists, innovators, thinkers and tinkerers.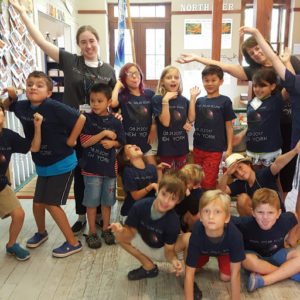 Corporate Employee Programs
Help us develop the next generation of Tinkerers and Thinkers, Innovators and Scientists.
What you see onsite at the Explorium is only a fraction of the work we do to fuel innovation. Corporate philanthropy enables us to produce unique, imaginative STEAM education with particular emphasis on reaching underserved communities on Long Island and beyond. Learn more here.
Many companies support their employees efforts to be charitable citizens of their communities. If your company has a matching gift program, we hope that you will consider making a donation. Please contact us for more information.
You can support the Explorium when you shop on Amazon! Click here to have a portion of your purchases donated to the Explorium through AmazonSmile. Search for Maritime Explorium at Port Jeff Harbor.