Citizen Science at the Long Island Explorium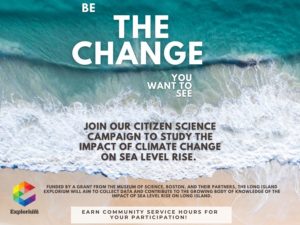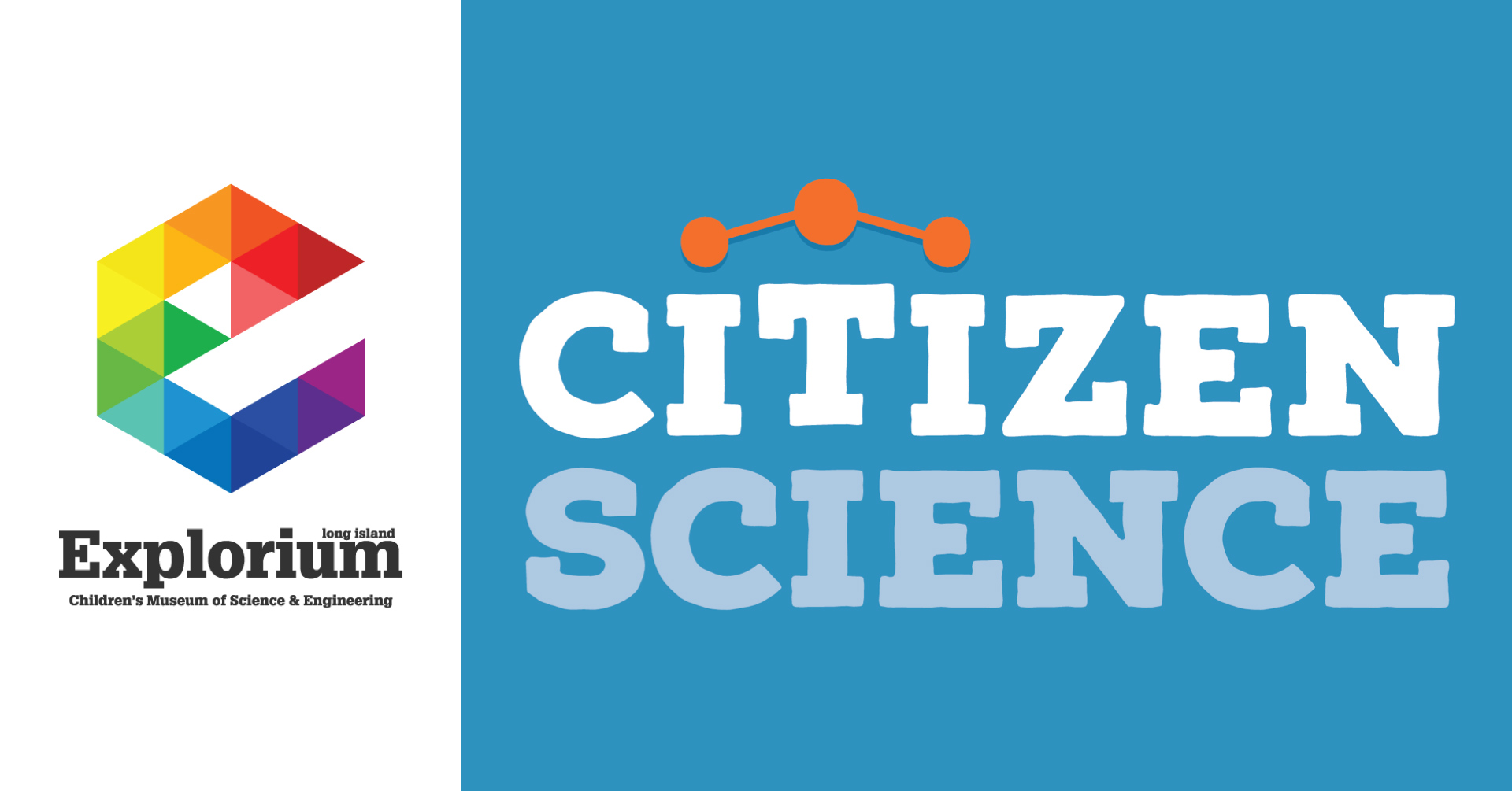 Students, your logged hours spent on citizen science month activities can count toward your volunteer hours. Register with the link below and start logging your time today for the activities listed on this page.
Funded by a grant from the Museum of Science, Boston, and their partners, the Long Island Explorium will aim to collect data and contribute to the growing body of knowledge of the impact of sea-level rise on Long Island.
THE LONG ISLAND EXPLORIUM IS THE PROUD RECIPIENT OF NOAA-FUNDED
Citizen Science, Civics, and Resilient Communities (CSCRC) GRANT.
In celebration of Citizen Science Month this year, the Long Island Explorium has started a Citizen Science Team working to collect data from the world around us.  Join our citizen-science campaign to study the impact of climate change on sea-level rise.
Volunteers are welcome to join the team and participate as citizen scientists in the process of real-world science. This will provide the scientific community with valuable data, and give you as a participant first-hand experience in science practices - as well as volunteer hours!
2020
Citizen Science Campaign
Do you want to see details on last year's Citizen Science project? Click to view videos and information on last year's events and be sure to sign up for this year's efforts!