The Long Island Explorium is housed in the beautiful historic Chandlery Building in Port Jefferson village.  The building was built in the 1890's and served as the chandlery, a store that sold nautical gear, candles, rope, sail repair kits and all of the other equipment a ship would need for a long voyage.
Visitors to the Explorium will enjoy fun and interactive hands-on exhibits all aimed at fostering the understanding and love of STEM.
Hours
• Open Spring Break April 22-26, 2019; 1-5 pm  • 
Fall/Winter/ Spring
Academic Year
Saturday and Sunday
1:00pm - 5:00pm
(Other times by reservation)
Admission
$5 per person
Members and children under 1 are free
Port Jefferson Library card holders - $1 off each admission ticket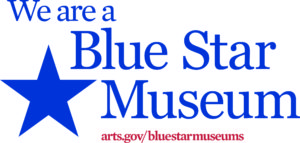 March Events
March March 14th & 21
Thursday After School Children's Art Program With Miss Ama of Artelier
Bas-Relief Paintings (2 week project) We will explore fun and creative ways to add texture and relief in a painting! Sign up at Artelier's Website
March 23rd
Maker Spotlight: Artelier Artist Maker
Ever stitch with a sewing machine or a big plastic needle? Come join us and create your own fabric art with our resident artist, Ms. Ama.
March 24th
Last Day for Our Traveling MoMath Exhibits
The MoMATH traveling exhibits are with us only until today, March 24th - Come enjoy Miles of Tiles and the Ring of Fire Exhibits while they're still here!