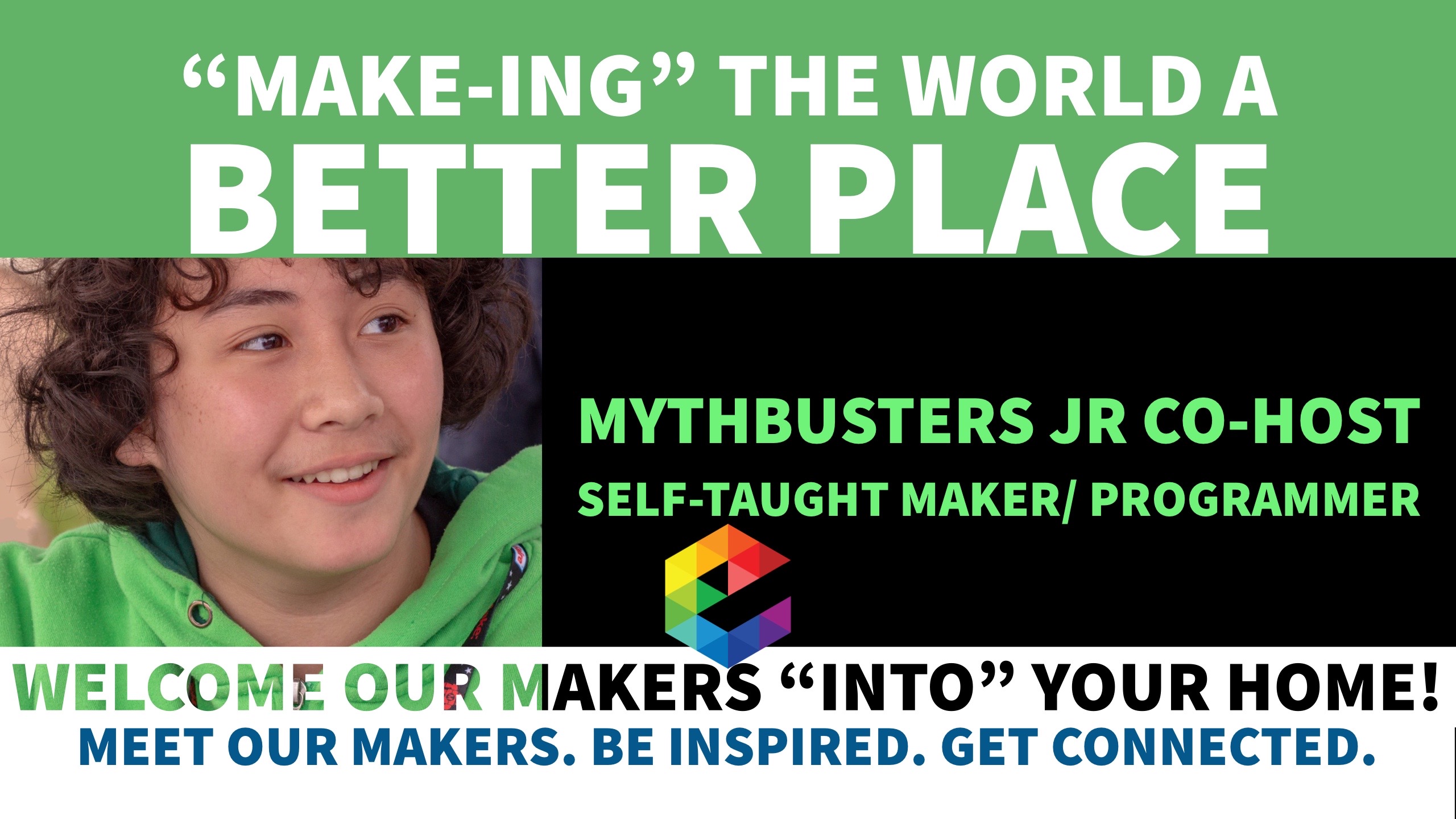 We're all Makers. Make-ing the World a better place. Every week, we will feature Makers from all walks of life showcasing their passion.
Makers are individuals/groups who love sharing what they are make-ing to bring joy to others. Makers can also be small businesses that are make-ing their living off their passion.
Our youngest Makers are our children!
Upcoming Virtual Maker Spotlights
These webinars are organized by the Long Island Explorium, and provided free of charge.
Elijah Horland
Mythbusters Jr. Co-Host/ Maker/ Inventor
Saturday, May 30th, 2:00-2:45pm
Mythbusters Jr. Co-Host Elijah Horland is a "maker", and was a part of the Maker Faire community for some time before being chosen for his TV show. After starting on the high-altitude-balloon project in this presentation in 2015, Elijah first joined the Make family as a "Street Team" volunteer at World Maker Faire New York City in 2016. It took over four years to develop all of the skills that he needed to finish his balloon project, making dozens of friends and contacts along the way. While studying and learning along the way, Elijah was chosen for the MythBusters Jr. show but never lost sight of the first project that brought him to Maker Faire. Elijah is still building, making and producing his own content for social media and the web. He hopes to produce a Maker Faire in Coney Island one day.
**Link to access will be sent in a separate email after registration via receipt to registered email.**
Previous Maker Spotlights