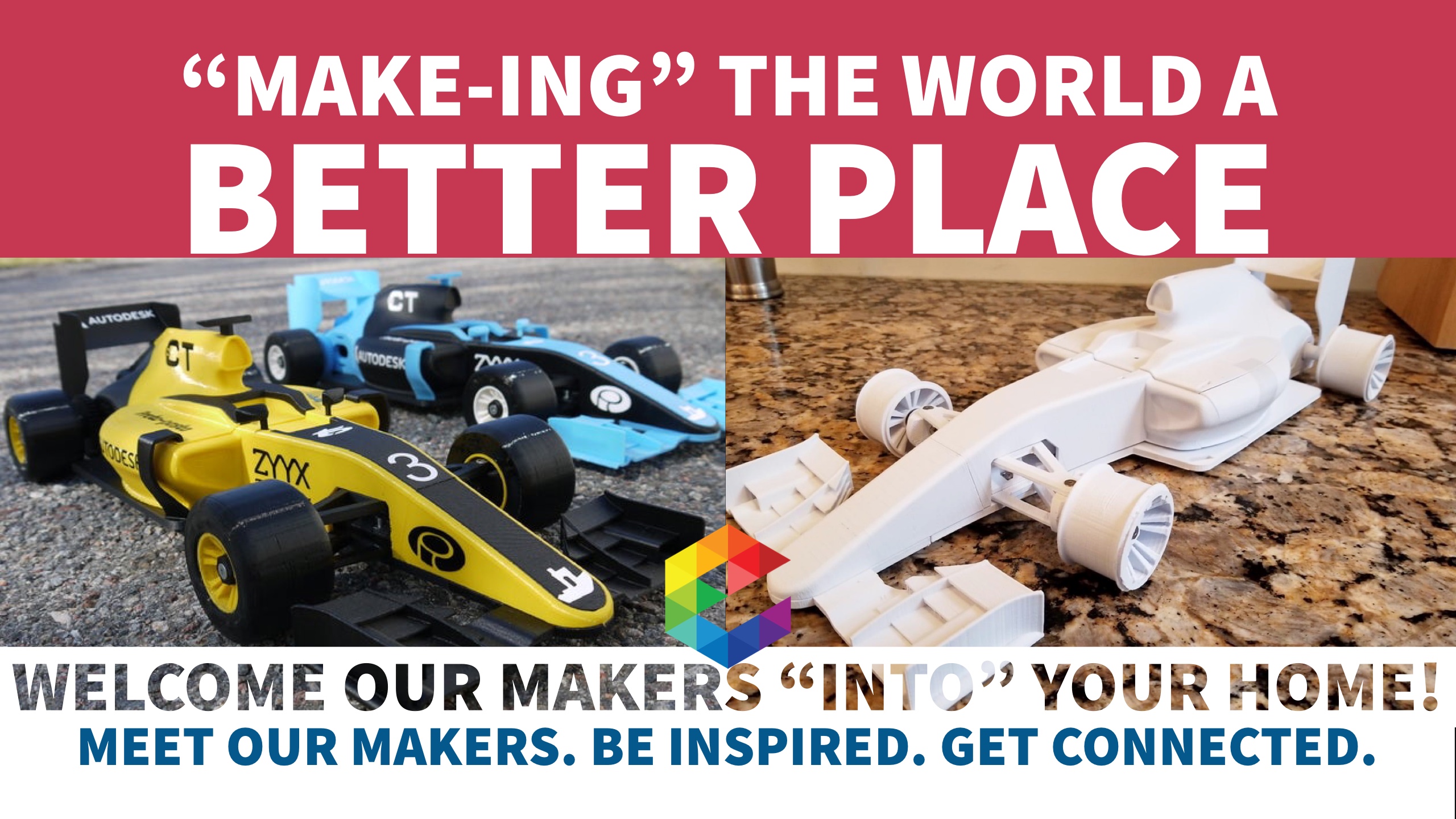 We're all Makers. Make-ing the World a better place. Every week, we will feature Makers from all walks of life showcasing their passion.
Makers are individuals/groups who love sharing what they are make-ing to bring joy to others. Makers can also be small businesses that are make-ing their living off their passion.
Our youngest Makers are our children!
Upcoming Virtual Maker Spotlights
These webinars are organized by the Long Island Explorium, and provided free of charge.
Andrew Iacona
Maker/ Inventor
Saturday, July 11, 2020, 2:00-3:00pm
Topic: P1 Racing League Debut Race - Live Streamed!
Come watch as 3D printing meets the thrills of high speed racing. Print One Racing League, founded by A.I. Labs, is a league devoted to racing 100% 3D remote control cars. Their first virtual race will bring veterans and novices together to fight for the Golden Race Car in this inaugural event.
**Event will be live streamed. Register to stay up to date and receive notice of any changes. Link/ Instructions to access will be sent in the receipt email with registration**
Previous Maker Spotlights