We are excited to introduce
This series will help to introduce participants to the varied and ever-evolving world of robotics. We will discuss and review what they are and why we use them, before learning about a particular aspect of robots, and their role in helping the entire system. This then culminates into a short craft and in-depth activity to solidify and inspire their future endeavors in the field.
Each day will start with an introduction to robotics to help define and set up a basic foundational understanding (ex. What is a robot? What makes a robot? Why do we build them? etc.) This will then lead to one of four topics depending on the day.
August 2 - Junior Roboticists - Girls of Steel - Understanding Robotics

August 3 - Junior Roboticists - Engineering Design - Exploring Circuits

August 9 - Junior Roboticists - Girls + Code - Coding & Programming

August 10 - Junior Roboticists - Robots in our Life - Movement & Mechanisms
We will also highlight females in STEM each day, related to the topic at hand and/or are involved with robotics.
Geared towards grades 3rd - 5th.
Building a STRONGER tomorrow. Enriching and empowering lives through STEM.
Founded in 2005, the Long Island Explorium is committed to the development of programs and exhibits deeply rooted in research and evidence-based practice. Our programs are aligned with NYSSLS, ELA, Math, and Social Studies Standards.
The impact of the pandemic will be felt well into 2021 and beyond. We are counting on your continued investment in our mission to move forward. Your financial support will allow us to link adults, kids, and families together in ways illustrating that ideas, inspiration, hard work, and the failing-forward spirit result in amazing things.
For the past 15 years, we have burned a bright torch that illuminated the wonders, opportunities, and hope that science can hold for our future generations. The pandemic has dimmed our bright torch, but with your support, we look forward to burning brightly again and continuing to scale up our impact on all those who visit the Explorium and participate in our programs.
Please consider a donation to the Explorium by visiting our Support Page https://longislandexplorium.org/support-us/
Please view our Visit Us page to learn more about our reopening and enhanced protocols, https://longislandexplorium.org/visit-us/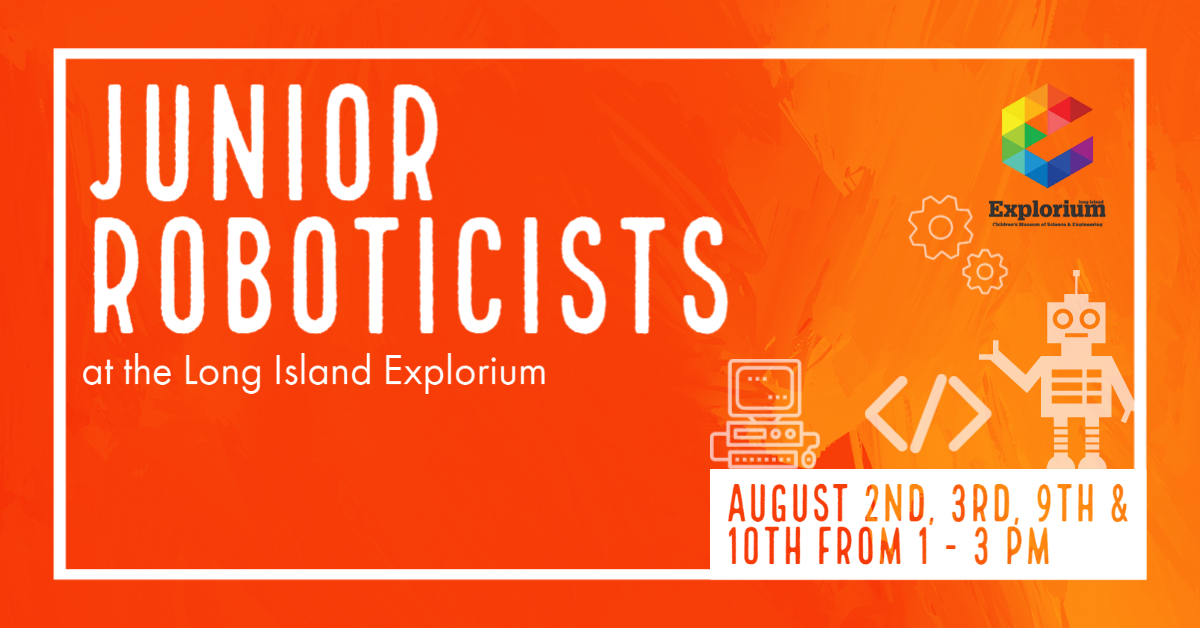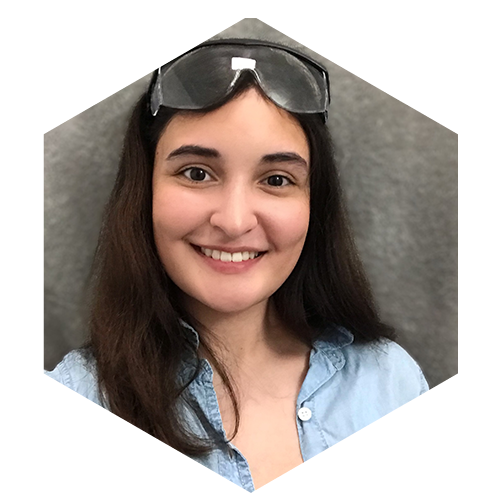 Victoria Heffern
Junior Roboticist Program Faciliator
Before working towards her degree in Robotics Engineering at WPI, Victoria helped create a robotics team at her high school - the Centereach CouGears. As president of the club for 3 years, she oversaw programming and building alongside team management. The team participated in various Vex Robotics Competitions (including the World Championship in Kentucky), helping to foster a love for these engineering disciplines and encouraging her to advocate for their inclusion within the district. At WPI, she continues to develop robotics projects, learn programming languages, and hopes to inspire others to do the same by teaching concepts at the Explorium.
Follow us on Social Media and sign up for our newsletter to learn of our dates first before they are sold out.