Volunteer Opportunities
The Long Island Explorium is a 501(c)3 not-for-profit organization and could not operate without the contributions of our volunteers who contribute their time, ideas, and energy. Their unique talents enable the Explorium to offer its current level of services to the community.
All of us at the Long Island Explorium are committed to provide an enriched experience for children and their parents through a hands-on challenge based approach to learning. We strive to provide an engaging experience that can only be achieved by the combined efforts of a dedicated skilled team of employees and volunteers. The volunteer program is flexible, matching available opportunities to your talent and availability.
Virtual Volunteer Opportunities during CoVID 19.
Are you looking for meaningful virtual 

volunteer

 opportunities that can earn you community service hours? 

Volunteer

 opportunities that would help develop your interpersonal and organizational skills, strengthen your expertise in STEM and position yourself as a well-rounded student?  The Explorium is looking for energetic, mature and passionate virtual 

volunteers

 in the following areas - 
Journalists of the future - you are passionate about STEM, gender equity, social justice, climate science and the environment. We are looking for individuals who LOVE to write, especially for an online and web audience. 

Social media copy writers - you have a knack for delivering strong messages using very few words. You thrive on grabbing the reader's attention and driving them to action.
If you have prior experience in these areas, we would love to hear from you. If you don't but want to get your feet wet, do drop us a line. Send an email to: a.judex@longislandexplorium.org
NEW!  Share the joy of STEM! Make STEM activity kits for students in need.
Reuse your Recyclables. Transform your recyclables into supplies for science workshops for students in need. You can work individually or in teams to donate as many kits as you like. All individuals in a team will each receive community hours equivalent to the number of kits packed. 
The Long Island Explorium is seeking donations of recyclables for our upcoming STEM workshops for students and families in need. For every "kit" donated, you'll earn 1 hr of community service. 
Kit A.
90 kits needed. Each kit to contain :
Roughly 100 sheets of letter-size copy paper. Can be scrap paper, used on one side.

30 recyclables. One recyclable = one empty pasta box/one empty cereal box/one toilet paper tube/one kitchen paper tube/one egg carton or any other similar boxes. Please do NOT flatten! Only paper recyclables, no plastic or metal. 
Kit B.
50 kits needed. Each kit to contain :
50 pennies (as dark and dirty as possible)

15 small pieces of kitchen sponge (you can cut up several sponges into small pieces, approximately 1 inch x 1 inch). 

15 pieces of old rag, at least 4 inches x 4 inches. You can cut up old t-shirts that are destined for the garbage. 

30

sheets

of paper towels.
Sign up here - https://www.signupgenius.com/go/70A0F4BA5AF2BA3FB6-volunteer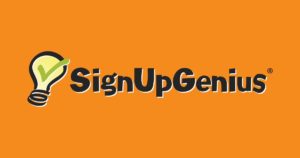 We also have online citizen science volunteer opportunities. Find out more here:  Virtual Volunteering Opportunities
We're HIRING NOW. Deadline for application: Jan 31st.
Join our Team and help inspire the next generation of leaders.
Enriching and empowering lives through STEM
If you are looking for an educator position that continues to support your love of teaching in a child-centered environment, then the Long Island Explorium is the ideal place for you. 
We are currently accepting applications for both in person and virtual teaching opportunities.