Virtual Maker Spotlight: Jim Nason & RoboJango, LB Robotics
May 16, 2020 2:00PM—3:00PM
Cost Free Event
Event Contact Lisa Rodriguez | Email
Categories Virtual Maker Spotlight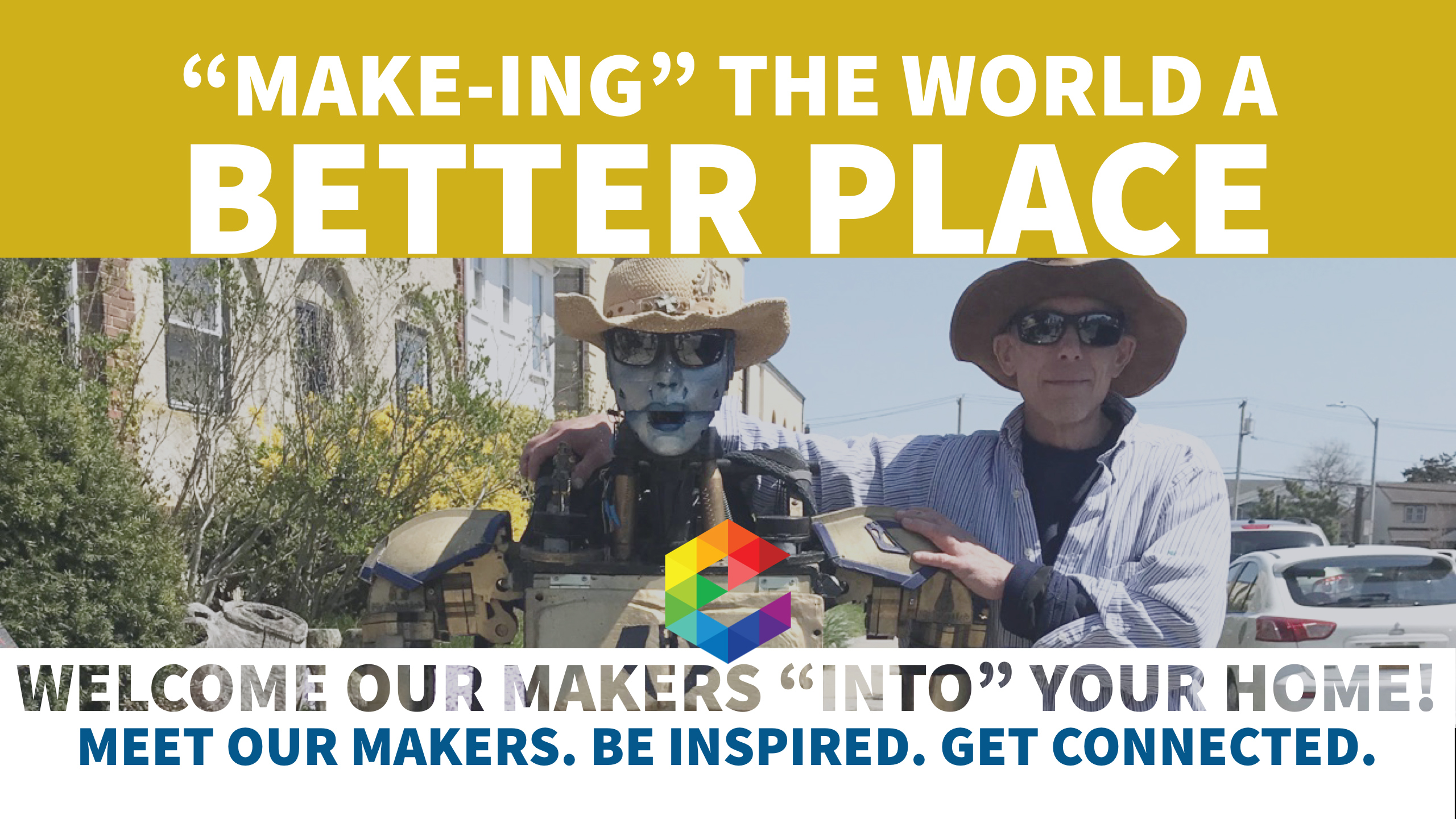 Jim Nason & RoboJango, LB Robotics
Professional STEAM Instructor,  Entrepreneur
Saturday, May 16th, 2:00pm - 2:45pm EST
Come meet RoboJango, one of the most Advanced DYI (Do it Yourself) Androids on the planet Earth, and learn what makes him a truly remarkable mod of an In-Moov Android. RoboJango and SurferJim will discuss a short the history of Robotics, and how those earlier pioneers and their inventions laid the building blocks of current Robotics.
What makes a Robot and robot, and an Android a droid? Learn about how RoboJango interacts with the world around him and be enlightened as RoboJango conversates about batteries, servos, and sensors; and introduces some of this robotic companions and tools. Questions and dialog from the audience will be a large part of the session, where you will be able to interact with RoboJango and have him respond and carry out your commands.
These webinars are organized by the Long Island Explorium, and provided free of charge.
Cost:
**Link to access will be sent in a separate email after registration the night before scheduled workshop date by midnight.

Sign up for the *LIVE* Virtual Maker Spotlight Workshops
Space is Limited. Register now. Complete the registration form and a receipt with Zoom Link will be sent directly to your registered email.
If you have any technical issues registering, use the form below to contact us.