Virtual Maker Spotlight: Ray Rumore
Apr 25, 2020 2:00PM—3:00PM
Cost Free Event
Event Contact Lisa Rodriguez | Email
Categories Virtual Maker Spotlight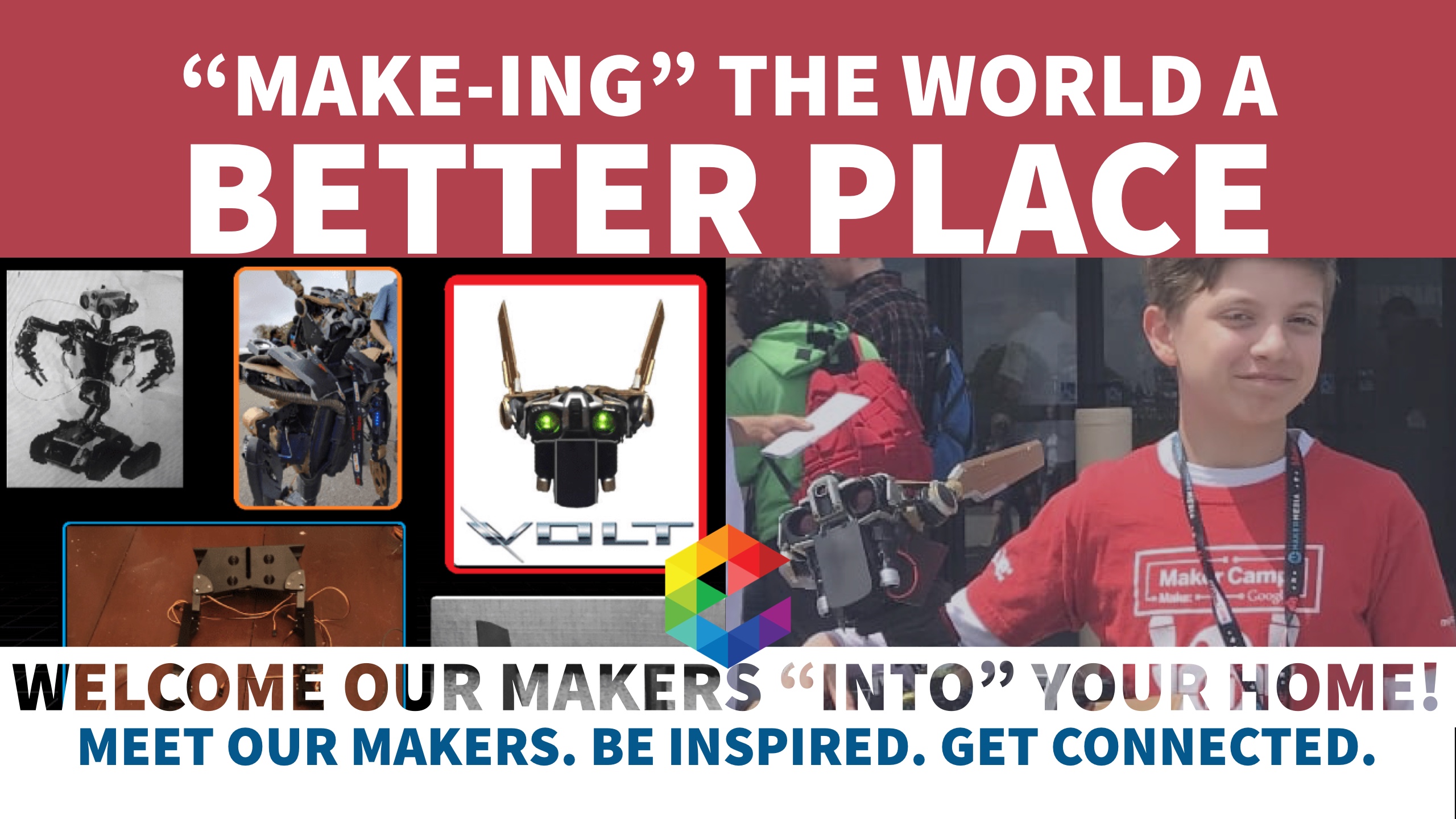 Ray Rumore
Inventor/ Maker

Saturday, April 25th, 2:00pm - 2:45pm
We are excited to once again welcome Ray & Chris, creators and inventors of the robot Volt in interactive workshop on making Mini Bots with household objects!
Maker and middle school student Ray Rumore is one of the many familiar faces here in the maker community and friend to the Long Island Explorium & Maker Faire Long Island, and is here to teach you how to make and craft various things. In this case, Ray is going to teach you how to make junkbots which, as the name suggests, can be made out of most things stored around your house.
These webinars are organized by the Long Island Explorium, and provided free of charge.
Cost:
**Link to access will be sent in a separate email after registration the night before scheduled workshop date by midnight.

Sign up for the *LIVE* Virtual Maker Spotlight Workshops
Space is Limited. Register now. A link will be sent to you after registration by midnight the night before workshop.
If you have any technical issues registering, use the form below to contact us.