Virtual Maker Spotlight: TheLaserGirls Cosplay
Apr 18, 2020 2:00PM—3:00PM
Cost Free Event
Event Contact Lisa Rodriguez | Email
Categories Virtual Maker Spotlight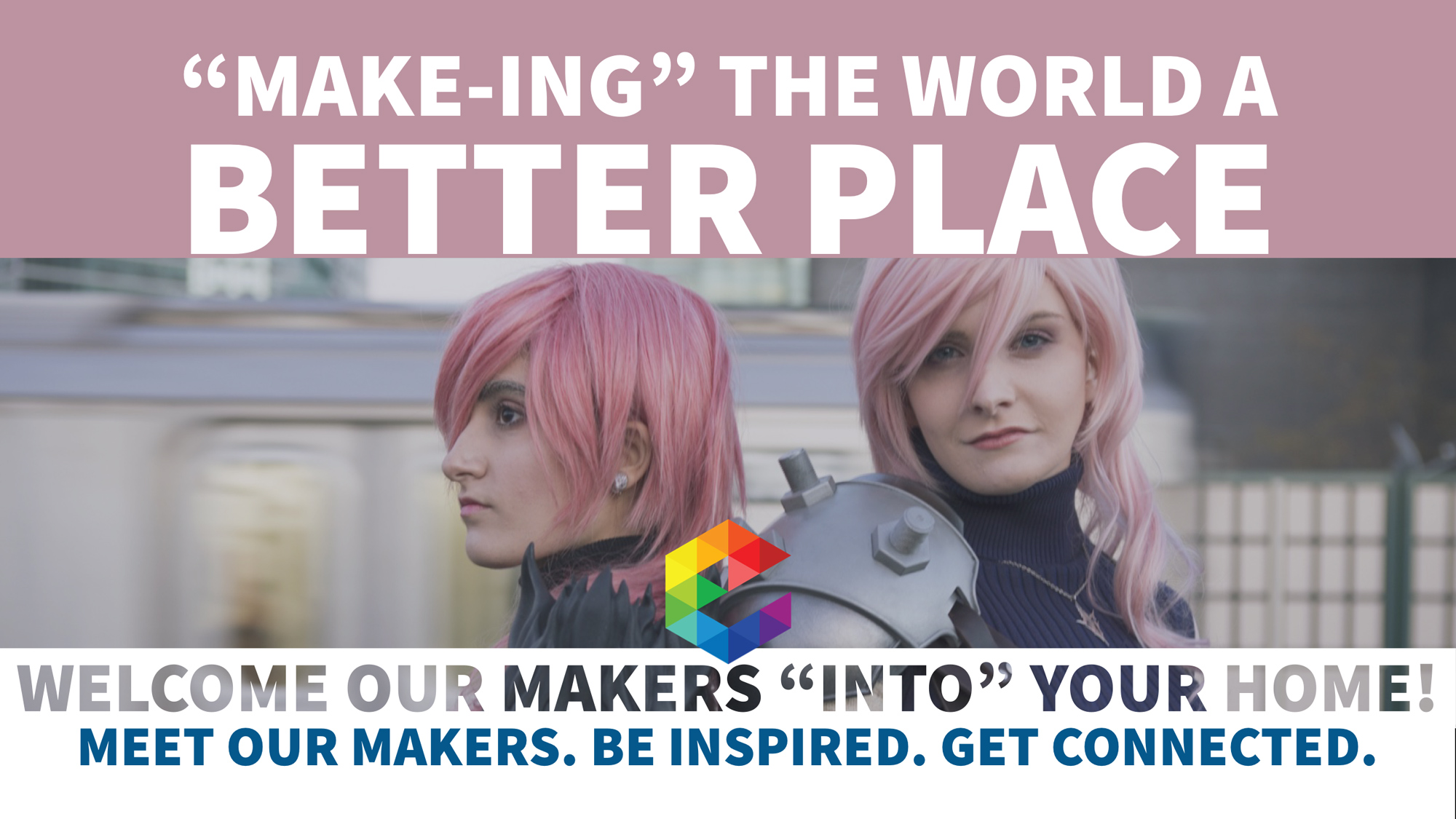 TheLaserGirls Cosplay
Cosplayers/ Makers

Saturday, April 18th, 2:00pm - 3:00pm
Since 2013, TheLaserGirls missions has been to to challenge, experiment, and educate around 3D technology and process. The duo set out to meld digital art and design into their fantastical artwork.
1 Hour Build! 3D Printing and Cosplay
The Long Island Explorium is excited to welcome TheLaserGirls as our Virtual Maker Spotlight on April 18th.
TheLaserGirls race against time as they 3D model a cosplay prop LIVE! Vote on your favorite prop, and the the winning object will be created in 1 hour! As they build, Sarah and Dhemerae will talk all things 3D printing in the cosplay community, and take questions on how to go about building your first 3D model.
These webinars are organized by the Long Island Explorium, and provided free of charge.
Cost:
**Link to access will be sent in a separate email after registration the night before scheduled workshop date by midnight.

Sign up for the *LIVE* Virtual Maker Spotlight Workshops
Space is Limited. Register now. A link will be sent to you after registration by midnight the night before workshop.
If you have any technical issues registering, use the form below to contact us.