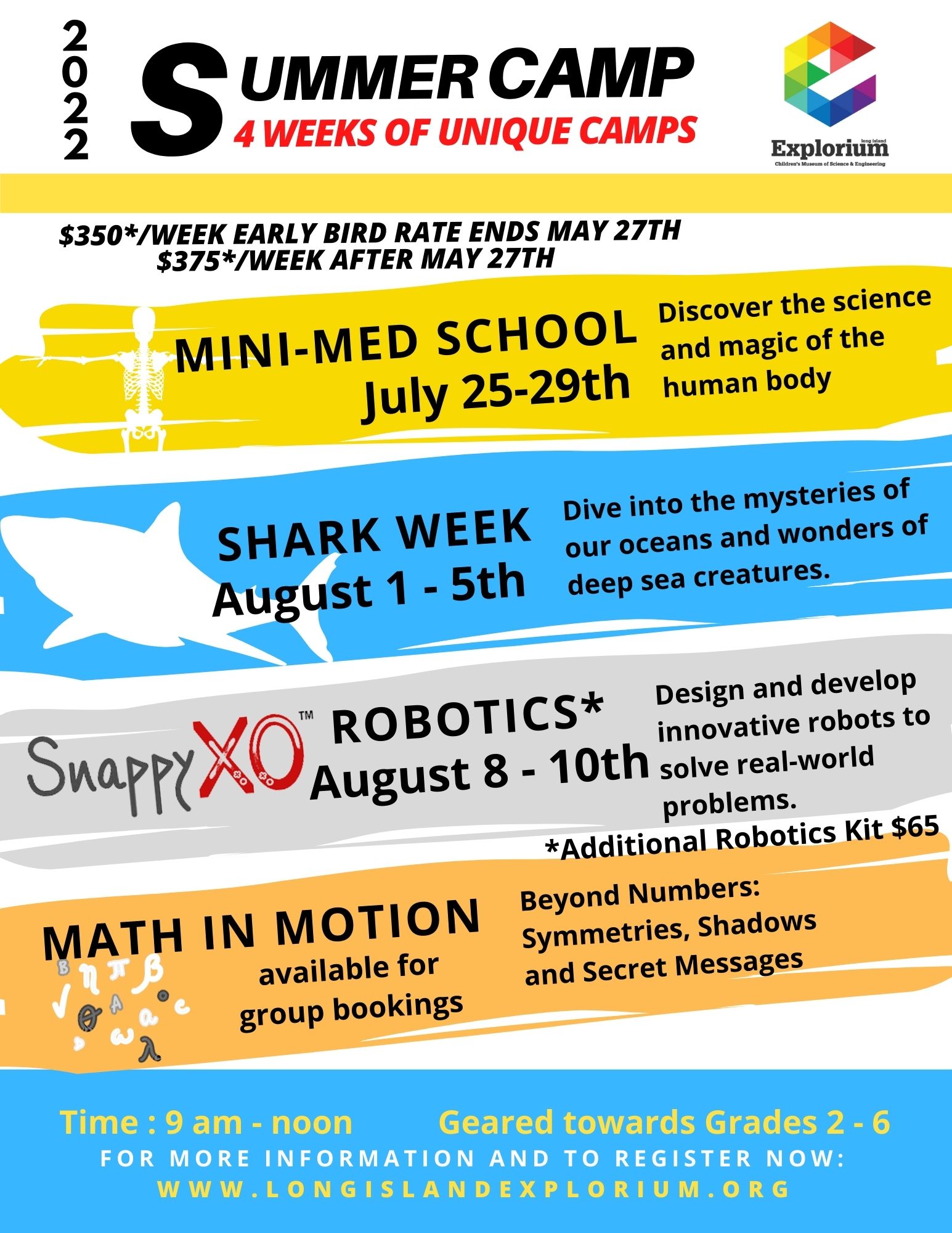 Register now for the Long Island Explorium's Summer Camps 2022
The camps are led by the Explorium's experienced STEM educators and camps will be augmented with guest experts.
Space is very limited to ensure compliance with health and safety protocols.
Register now to save your space.
Camps are limited to 15 students for maximum interaction. Register now.
Registration closes soon. Register now.
Extended Hours Available Until 3:00 pm at $20 per additional hour.  Contact us after registration for further details.
Cancellation Policy:  
Two weeks before the camp start date will receive a refund, minus an administration fee of $30. Cancellations made less than two weeks before the start of camp will receive a credit towards future bookings or registrations.
Camps are subject to registration numbers
August 1st - 5th, 2022
Shark Week
Join the Long Island Explorium for Shark Week! This half-day marine biology summer camp focuses on our oceans, marine environments, coral reefs, prehistoric oceans and fossils, and of course... sharks!

Hours: 9:00 - 12:00 pm
Cost:   $375 after May 27th

August 8th - 12th, 2022
Snappy XO Robotics Camp
During this half-day summer camp, we'll explore challenges of increasing difficulty, building simple (and not so simple) machines to solve real-world problems. Snappy XO is a versatile, easy-to-use kit - just snap and click and you can build a ladder, a catapult, a robot… wherever your imagination takes you!

Hours: 9:00 - 12:00 pm
Cost:  $375 +$65 for Robotics Kit after May 27th ($440 total)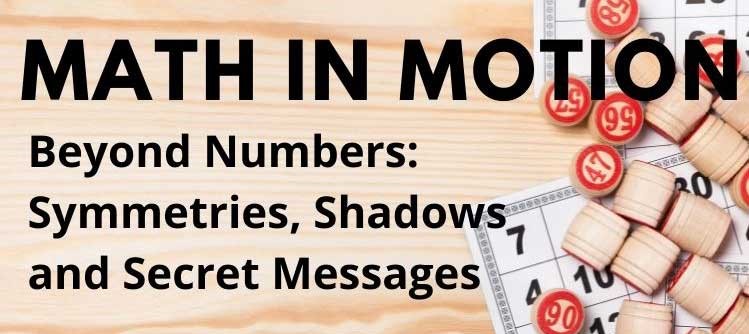 This Summer Upon Request
Beyond Numbers: Symmetries, Shadows and Secret Messages (Sigma)
Discover the magic of math at this half-day summer camp! Campers will explore math through play, puzzles, and fun problem-solving challenges.

This camp/workshops are a collaboration between the Explorium and Elena (founder of Sigma Camp) and Anar, who are both co-developers of the mathematical content created during their time teaching at SchoolNova at Stony Brook, a weekend academic enrichment program for 3-16-year-olds.
Contact KatieB@longislandexplorium.org for more information or to book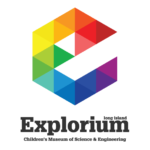 "Our daughter, age 7, participated in a recent STEM exercise via group ZOOM call. We really like how the teacher, challenged the children to think about the problem and alternative solutions. Amazingly well done, start to finish. If you are looking to add to your child's experience in science, this is it."
"My child is enjoying the program very much. For her it is something interesting to look forward aside her school work, in which she is losing interest now."
"So you definitely did something right in instilling a confidence and a desire for inquiry in them that I haven't seen before. The experience definitely exposed them to something more than they would have had in their district and yes I teach science but what you did surpassed the standards. There is a silver lining in this storm of remote learning."
If you have any technical issues registering, use the form below to contact us.