Celebrate Earth Science Week
Oct 16, 2019 10:00AM—2:00PM
Location
Long Island Explorium Wednesday, October 16, 10am-2pm   We celebrate Earth Science Week!
Cost Admission is $5 per person, Long Island Explorium members and children under 1 are free
Categories Exhibits, Museum Hours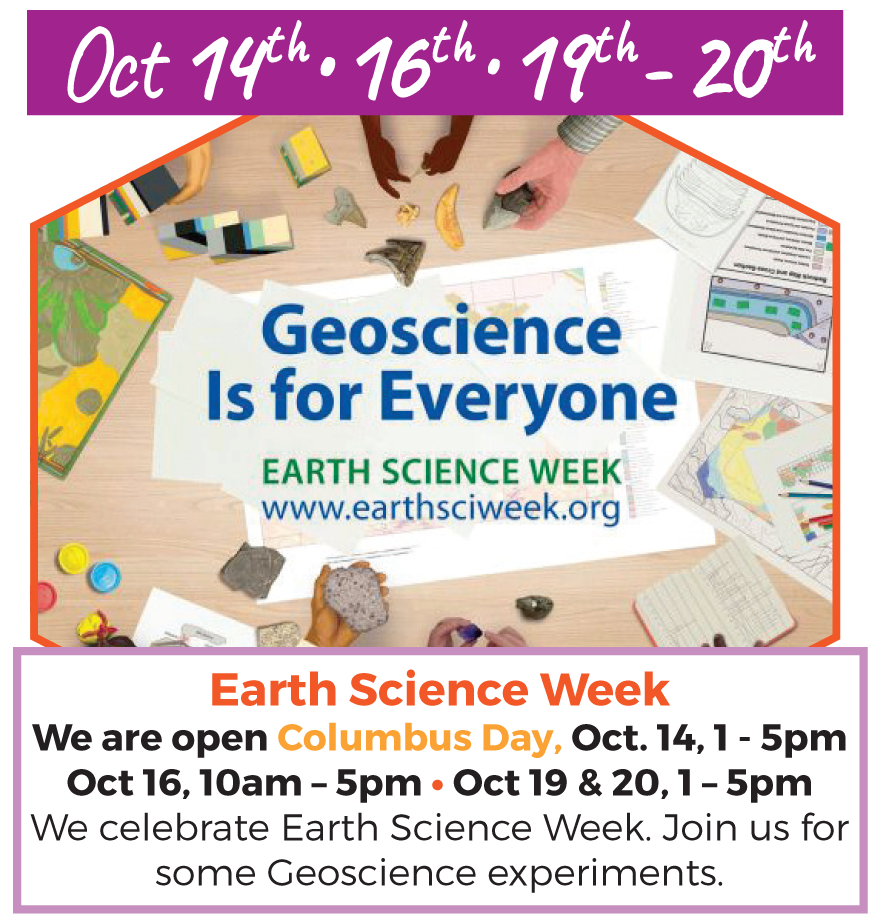 Wednesday, October 16th, 
 
10am – 2pm,
 
We celebrate Earth Science Week this week. 
Earth Science Week is an international event which takes place during the second full week of October.  The theme is meant to encourage individuals of all backgrounds, ages, and abilities to engage with the Geosciences.