How Do Batteries Work?
Nov 23, 2019 1:00PM—5:00PM
Location
Long Island Explorium Saturday, November 23rd, 1 – 5pm   How Do Batteries Work?
Cost Admission is $5 per person, Long Island Explorium members and children under 1 are free
Categories Exhibits, Museum Hours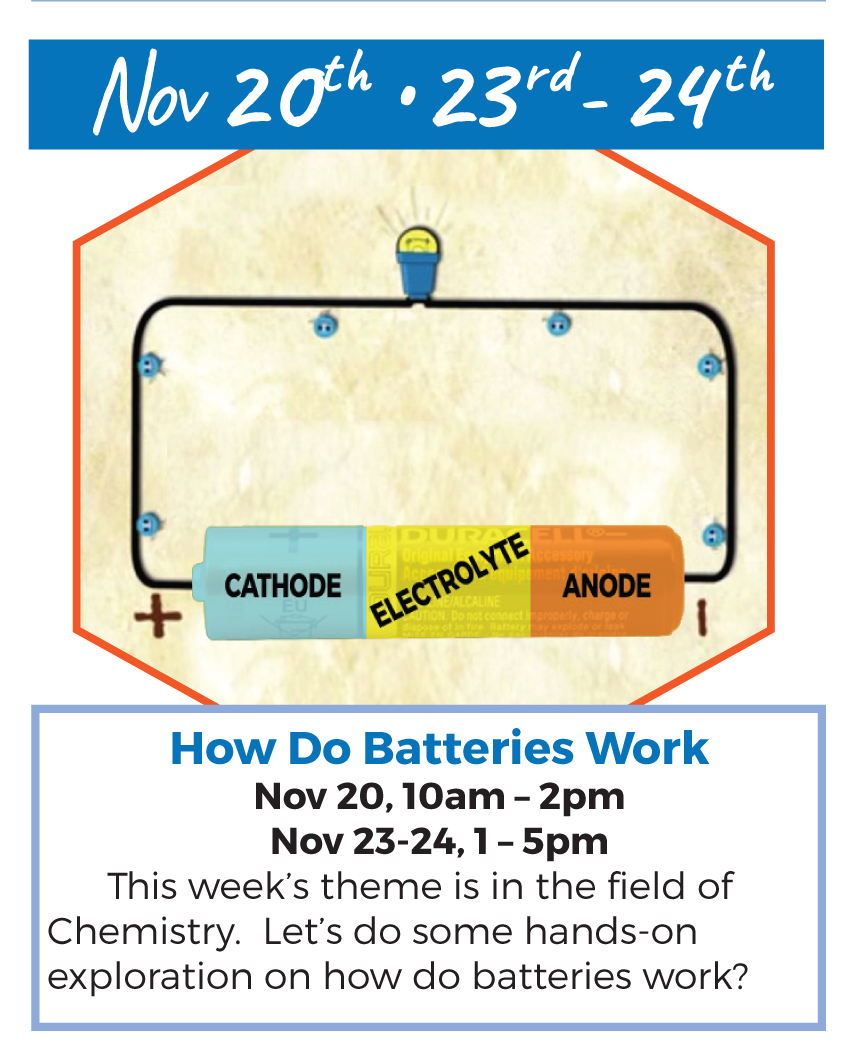 Saturday & Sunday
November 23rd & 24th

1pm - 5pm
We wrap up this month's theme celebrating the science behind this year's Nobel Peace Prize in medicine, physics, and chemistry.
This week's theme is in the field of Chemistry.
Let's do some hands-on exploration on how do batteries work?