Marine Debris in NY
Dec 11, 2019 7:00PM—8:00PM
Location
Long Island Explorium Weds, December 11th, 7 – 8pm   Marine Debris in NY Workshop with the Atlantic Marine Conservation Society
Categories Community Events, Spotlight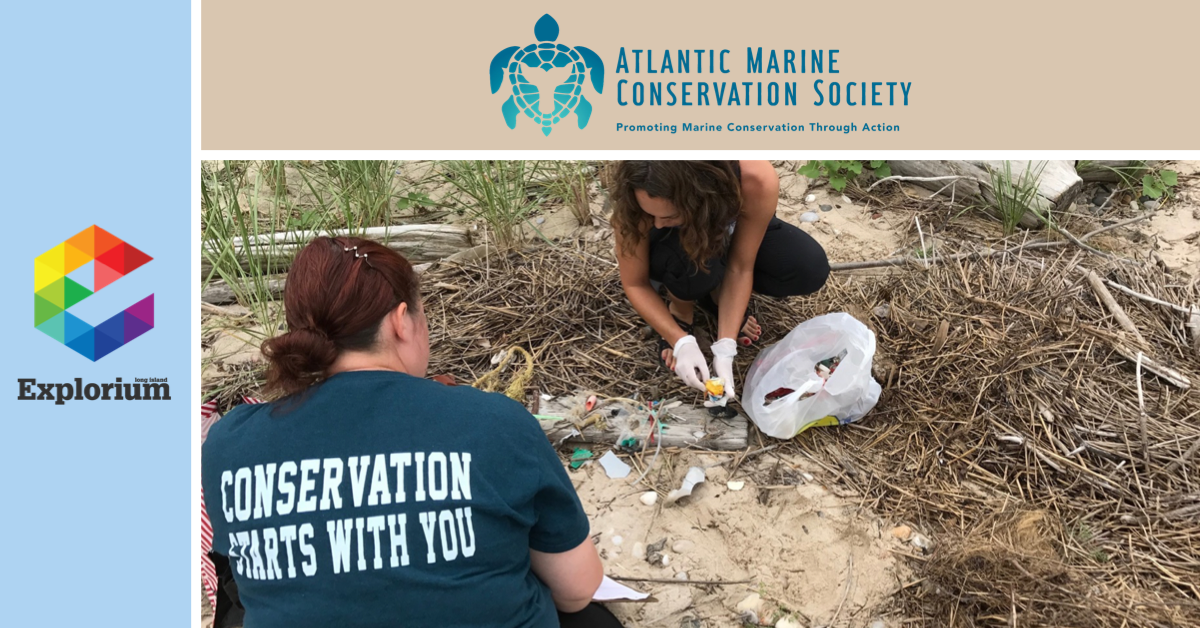 Wednesday, December 11th
7 - 8pm 
 
Atlantic Marine Conservation Society biologists introduce participants to the dangers marine debris has on our environment. They will go in depths with the type of marine debris they see, how they impact our marine mammal and sea turtle populations, and how proper beach cleanups may be effective. By the end of the lecture, participants will have the knowledge to safely go out and clean their local beaches properly and how they can reduce their single-waste consumption in their everyday lives.
The lecture will conclude with an open-ended discussion to touch base on any questions the lecture may not have addressed.
Learn more and signup by emailing education@amseas.org.