Spooky STEM Workshops – Potions Class – October 8th
Oct 08, 2022 1:00PM—2:30PM
Location
Long Island Explorium 101 East Broadway Port Jefferson, NY 11777
Cost 25.00
Categories Spooky STEM, Workshops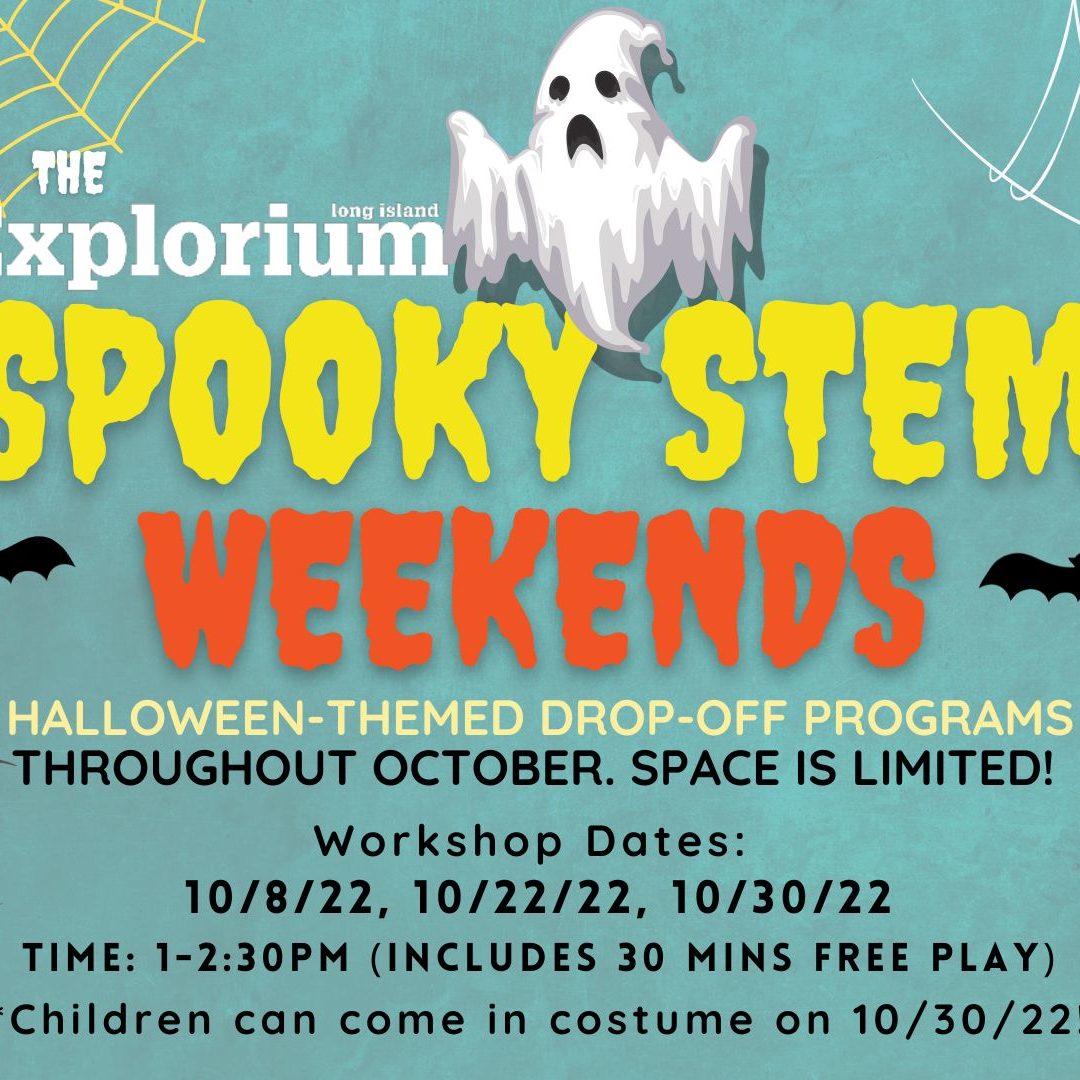 October 8th through 30th, 2022
Spooky STEM Drop-Off Workshops
This Month the Long Island Explorium will bring spooky fun. With Spooky Science Weekends, where guests can enjoy hands-on, Halloween-themed STEM ACTIVITY.
Participants in the 10/30/22 drop-off workshop are welcome to wear a costume!
---
Space is limited to 15 students per workshop day for maximum social distancing and workshop participation.
SPACE IS LIMITED; REGISTER TODAY!
Space is limited to 15 students for maximum interaction. Register now.
All registration fees are non-refundable but can be rescheduled based on availability for future events with advance prior notice.
Coupon for Long Island Explorium Members Only
Click here to get your exclusive Member discount code of 5% off workshop.  
Thank You Being a Member!
Use code:   Member5
during the registration process, on first page.
This code is only for use with active and current Long Island Explorium Members. 
Not a member? Contact us today to join and get your discounts.
If you have any technical issues registering, use the form below to contact us.
If you are interested in any event that is sold out, or have questions use the form below to be placed on our Wait List.  Please indicate the date & event you would like to be placed on the wait list for.
If you would like to book private use of the Explorium at other times than currently scheduled, please contact us at info@longislandexplorium.org.
Founded in 2005, the Long Island Explorium is committed to the development of programs and exhibits deeply rooted in research and evidence-based practice. Our programs are aligned with NYSSLS, ELA, Math and Social Studies Standards.
These events are organized by the Long Island Explorium, and provided free of charge in our support of children and STEM enrichment. If you would like to support this or any of our program, please consider a donation of $10 to the Explorium by visiting our Support Page https://longislandexplorium.org/support-us/ 
Please view our Visit Us page to learn more about our reopening and enhanced protocols, https://longislandexplorium.org/visit-us/