The Resilience End Of Year Appeal

Help us Build a Better Tomorrow
Who We Are
We are a lighthouse of enriching STEM programs that foster inventive thinking and serve as a catalyst for empowerment. We promote and support STEM discovery, learning and innovation that will shape the intellect, social values and principles of future generations.
Why Support Us
The Explorium is a special place because it touches so many lives. The minute a visitor steps into our museum, they enter a world of possibilities, wonder, creativity and joy. There is no "sweeter" sound than a crying child refusing to leave the Explorium at the end of their visit.
When we bring our enrichment programs to underserved, under-represented communities on Long and beyond, we ignite their curiosity, drive their imagination and remove barriers that perpetuate the gender and minority stereotypes of who can be successful in STEM.
End Of Year Resilience Fund: $200,000. Please help us make a difference. Donate Now.

Target impact:
1500 students
6000 visitors
We are a museum dedicated to making a difference in the lives of so many through the amazing potential of STEM.
Please consider making a donation to support our continued efforts to bring joy, enrichment and empowerment in our new reality moving forward.
To support our cause, please contact Angeline Judex, Executive Director at 631-431-1192 or via email at ajudex@longislandexplorium.org. The Long Island Explorium is a 501(c)3 not-for-profit, tax ID 06-1723721. Checks can be mailed to P.O Box 465, Port Jefferson, NY 11777.
---
You can make a donation today by selecting the donate now button to make your contribution. You can make a one-time donation or sign up to make a reoccurring contribution.
If you have a DAF at Fidelity Investments, please click on the link to visit the  DAF Direct Page
The Long Island Explorium is a 501(c)(3) charitable organization so your contributions are tax-deductible.
For more information, please email, Angeline Judex, MPA. Executive Director at ajudex@longislandexplorium.org
Brooke Singer engages technoscience as an artist, educator, nonspecialist, and collaborator. Her work lives "on" and "off" line in the form of websites, workshops, photographs, maps, installations, public art, and performances that often involves participation in pursuit of social change. She is Associate Professor of New Media at Purchase College, State University of New York, a former fellow at Eyebeam Art + Technology Center (2010-11), co-founder of the art, technology, and activist group Preemptive Media (2002-2008), and co-founder of La Casita Verde (2013-). She is in the collections of the Whitney Museum of American Art, Microsoft and Melva Bucksbaum, and Raymond Learsy.
Our Membership Drive is going on now!
We miss you all and we can't wait to welcome you back to the museum fully when it's safe to do so. We miss the laughter, joyful faces and ... YOU.  Membership and support is vital more than ever to sustain the Long Island Explorium
---
Give the gift of learning to a family in need.
We know that times will be hard for many families on Long Island.
Membership to a science museum will help promote lifelong learning and bridge the STEM gap for children in need.
For every membership bought, we will donate a membership to a family in need through Kids Give Hope. 

---
The Explorium is more than just a science museum. We are constantly diversifying and experimenting with new ideas and strategies for you to discover the wonders of STEM. As a member, you can come and experience all that the Explorium can offer as often as you like.  Foster a lifelong love of STEM now.
---
**All membership levels with the Long Island Explorium. Free admission to hundreds of museums around the world through ASTC Travel Program.
There is a 90 mile restriction, you cannot visit museums that are within 90 miles of Long Island Explorium. Details for the program are below Reciprocity Lists.
---
There are different membership levels to choose from based on the amount of children in your membership:
Each membership includes admissions for ANY two adults with the children
$60 Basic Family Membership (2 adults and 1 Child)
5% off programs and camps

ASTC Travel Program

**
$90 Extended Family Membership (2 adults and 2 Children)
5% off programs and camps

Additional 2 kids for a birthday party (offer is transferable to a friend) $30

Get a 90 min private play at the Explorium for $90!

ASTC Travel Program

**
$175 Premium Family Membership (2 adults and 3 Children*)
*Only $12.50 for each additional child after the 3rd child.
10% off programs and camps

Additional 3 kids for a birthday party (offer is transferable to a friend)
FREE 90 min open play at the Explorium

ASTC Travel Program

**

Membership with the Long Island Explorium has even more benefits this year.  Explore even more! As an Long Island Explorium member, you are eligible for free or reduced general admission at hundreds of children's museums and science centers across the United States & world!
For ALL Members
ASTC Travel Passport Program (PDF)
You must have the NEW membership card with the ASTC logo on it. (All existing members must exchange your current membership card for the new one. Please bring your old card to the Long Island Explorium and you will receive your new Membership card with logo)
BEFORE YOU GO - check that the museum that you are visiting is participating in the passport program. Check that is is more than 90 miles from the Explorium.
*This distance is measured "as the crow flies," meaning that it is based on the
linear radius, not driving distance.
Online radius tools can be helpful when determining if a Passport venue is within a 90-mile radius of the Explorium.  Go to http://www.mapdevelopers.com/draw-circle-tool.php.
This tool allows you to draw two circles in different colors.  Enter the address of the museum where you are a member first (or their home address, if the museum they wish to visit checks IDs).  Then, enter the address of the museum you wish to visit and create a new circle in a different color.
Help us develop the next generation of Tinkerers and Thinkers, Innovators and Scientists.
What you see onsite at the Explorium is only a fraction of the work we do to fuel innovation. Corporate philanthropy enables us to produce unique, imaginative STEAM education with particular emphasis on reaching underserved communities on Long Island and beyond. Learn more here.
All community libraries are invited to become a Member of the Long Island Explorium, which enables their patrons to visit for free.  Contact us for our annual pass rate and further information. Library Memberships are a great way to offer your library patrons more opportunities to learn and discover.  Each pass is valid for entry for 2 adults and 4 children. To enroll in our Library Membership Program, please contact us for an application form.
Many companies support their employees efforts to be charitable citizens of their communities. If your company has a matching gift program, we hope that you will consider making a donation. Please contact us for more information.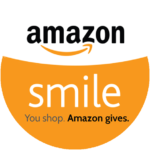 You can support the Explorium when you shop on Amazon! Click here to have a portion of your purchases donated to the Explorium through AmazonSmile. Search for Long Island Explorium.