The Resilience Project Art Fundraiser

To view details on how to purchase the Artwork for sale, select the link below or scroll down:
Jump to the section
Funds raised will go towards providing scholarships to students from diverse communities to attend Summer Enrichment camps at the Long Island Explorium. Our camps are engaging, enriching, and empowering. We believe in engaging minds, enriching the spirit, and empowering lives. Your support will help cover the full cost of participation for up to 50 students.
Campaign Goal: $30K. Please help us make a difference. Donate Now.
Bringing a piece of art and science home.


[Fifty percent of the proceeds will go to the Explorium.]
We are a museum dedicated to making a difference in the lives of so many through the amazing potential of STEM.
Please consider making a donation to support our continued efforts to bring joy, enrichment and empowerment in our new reality moving forward.
To support our cause, please contact Angeline Judex, Executive Director at 631-431-1192 or via email at ajudex@longislandexplorium.org. The Long Island Explorium is a 501(c)3 not-for-profit, tax ID 06-1723721. Checks can be mailed to P.O Box 465, Port Jefferson, NY 11777.
---
You can make a donation today by selecting the donate now button to make your contribution. You can make a one-time donation or sign up to make a reoccurring contribution.
If you have a DAF at Fidelity Investments, please click on the link to visit the  DAF Direct Page
The Long Island Explorium is a 501(c)(3) charitable organization so your contributions are tax-deductible.
For more information, please email, Angeline Judex, MPA. Executive Director at ajudex@longislandexplorium.org
LoVid (Tali Hinkis and Kyle Lapidus)
LoVid's work has been exhibited, performed, screened, and presented internationally at venues including VSOP Projects Marquee Projects, Pixel Festival (Norway), SPRING/BREAK Art Show, And/Or Gallery LA, Parrish Museum, Klaus von Nichtssagend Gallery, Real Art Ways, Good Children Gallery, BRIC, Elizabeth Foundation for the Arts, Parrish Museum, Issue Project Room, Mixed Greens Gallery, The Science Gallery Dublin, The Jewish Museum, MoMA, Lampo (Chicago), Tectonics Festival TLV, The Kitchen, Moving Image Art Fair, Daejeon Museum (Korea), Smack Mellon, Netherland Media Art Institute (Netherlands), New Museum, ICA (London), and International Film Festival Rotterdam (Netherlands). LoVid's projects have received support from organizations including Wave Hill, The Robert Rauschenberg Foundation, Graham Foundation, UC Santa Barbara, Signal Culture, Cue Art Foundation, Eyebeam, Harvestworks, Wave Farm, Rhizome, Franklin Furnace, Turbulence.org, New York Foundation for the Arts, Lower Manhattan Cultural Center, Experimental TV Center, NY State Council of the Arts, and Greenwall Foundation.
www.lovid.org
@lovidlovid Instagram
Born and raised in Kentucky, Rachel Frank uses sculpture, video, and performance to explore our relationships and shifting perspectives towards natural history, climate change, and non-human species. Frank received her BFA from The Kansas City Art Institute and her MFA from The University of Pennsylvania. Recent solo and two-person exhibitions include MOCA Tucson (AZ), the SPRING/BREAK Art Show (NYC), Thomas Hunter Projects at Hunter College (NYC), Standard Space (Sharon, CT), and Geary Contemporary (NYC). She is the recipient of numerous awards, including grants from The Pollock-Krasner Foundation, The Elizabeth Greenshields Foundation, The Puffin Foundation, and The Franklin Furnace Archive. Residencies include Yaddo, Marie Walsh Sharpe, The Museum of Arts and Design, Skowhegan, the Innoko National Wildlife Refuge (Alaska), Franconia Sculpture Park, and the Museum of Contemporary Art, Tucson. Her performance pieces have been shown at HERE, Socrates Sculpture Park, The Select Fair, and The Bushwick Starr in New York City, The Marran Theater at Lesley University, and at The Watermill Center in collaboration with Robert Wilson. She lives and works in Brooklyn, New York.
@rachelfrankfrank/ Instagram
Rachel Frank
Indicator Turtle Shell Offering Vessel Matrix (Green/Blue/Gold)
2020
Stoneware ceramic with glazes and gold lustre, rattail string, acrylic, and epoxy putty.
9 x 16.5 x 12 inches
$2,800 + Sales Tax
Rachel Frank
Indicator Turtle Shell Offering Vessel Matrix (Yellow/Gold)
2020
Stoneware ceramic with glazes and gold lustre, rattail string, acrylic, and epoxy putty.
5 x 9.5 x 6 inches
$2,200 + Sales Tax
Rachel Frank
Indicator Turtle Shell Offering Vessel Matrix (Small Green/Copper)
2020
Stoneware ceramic with glazes
rat tail string, acrylic, and epoxy putty,
6 x 14 x 9.5"
$2,400 + Sales Tax
Jillian McDonald is a Canadian artist in New York who teaches at Pace University. Recent solo exhibitions include the Esker Foundation in Calgary, Clark Gallery in Montréal, and AxeNéo7 in Gatineau; group shows include FiveMyles in Brooklyn and Root Division in San Francisco.
A CBC IDEAS documentary profiles her videos, which were also reviewed in The New York Times and Canadian Art. Critical discussion appears in books like The Transatlantic Zombie by Sarah Lauro. Awards include grants from The New York Foundation for the Arts and The Canada Council for the Arts, and residencies at Glenfiddich in Scotland and The Arctic Circle in Svalbard.
Since early 2020 I've been drawing roots, holes in the ground, and arctic ice formations in coloured pencil and watercolour on paper.
New Growth is a series of short animations, drawings, and prints reacting to the historical pandemic in 2020. It was inspired by a dead tree bursting new leaves in a trail on Long Island, NY, during summer 2020. New Growth comments on the new growth on a dead tree with the changes of globalization and social networks. When human life is turning virtual, nature becomes precisely admirable.
I started with charcoal drawing in nature, then turned the drawing into animation and digital images. Thinking of the world is going online, the artwork should be "net born" as well. So I started to transfer the drawings into animation, using neon light simulations to imitate the collapse of post-pandemic globalization. The text contexts are sourced online from news websites and published papers.
It discusses the growing changes, concepts, individuals, objects, things, and events under the pandemic situation. The series is an appreciation of life through the ever-changing landscape.
Brooke Singer engages technoscience as an artist, educator, nonspecialist, and collaborator. Her work lives "on" and "off" line in the form of websites, workshops, photographs, maps, installations, public art, and performances that often involves participation in pursuit of social change. She is Associate Professor of New Media at Purchase College, State University of New York, a former fellow at Eyebeam Art + Technology Center (2010-11), co-founder of the art, technology, and activist group Preemptive Media (2002-2008), and co-founder of La Casita Verde (2013-). She is in the collections of the Whitney Museum of American Art, Microsoft and Melva Bucksbaum, and Raymond Learsy.
Laura Splan is a transdisciplinary artist working at the intersections of science, technology, and culture. Her research-driven projects connect hidden artifacts of biotechnology to everyday lives through embodied interactions and sensory engagement. Her conceptually based art practice combines a wide range of media including experimental materials, digital media, and craft processes. Her biomedical-themed artworks have been commissioned by The Centers for Disease Control Foundation and Davidson College. Her projects combining digital fabrication and textiles have been exhibited at the Museum of Arts & Design and Beall Center for Art + Technology and are represented in the collections of the Thoma Art Foundation, The Chan Zuckerberg Initiative, and the NYU Langone Art Collection. Her widely acclaimed lace viruses including SARS and HIV (2004) have been exhibited and published around the world. Reviews and articles including her work have appeared in The New York Times, Discover Magazine, Hyperallergic, American Craft, and Frieze. Splan has received research funding from The Jerome Foundation and her residencies have been supported by The Knight Foundation, The Institute for Electronic Arts, Harvestworks, and The Pollock-Krasner Foundation. She has been a visiting lecturer at Stanford University teaching interdisciplinary courses including "Embodied Interfaces", "Data as Material" and "Art & Biology". She is currently a Creative Science member at NEW INC, the New Museum's cultural incubator, and is collaborating with biotech laboratories to interrogate interspecies entanglements in the contemporary biomedical landscape. She lives and works in Brooklyn, New York in a building that has been both a pharmaceutical factory and a knitting factory.
https://www.laurasplan.com/
http://www.laurasplan.com/unraveling
Elizabeth Tolson is an Artist and Educator who uses the language of textiles to explore the relationships between the moon, the body, and time. Tolson holds an MFA from Parsons School of Design and a BFA from Alfred University. She has participated in residencies at the Textile Arts Center, Trestle Projects, Chashama's ChaNorth, Woodstock Byrdcliffe Guild, Open Wabi, and ProjectArt at the Bushwick Brooklyn Library. Exhibitions include the Textile Arts Center in Brooklyn, NY, Local Projects in Queens, NY, Target Gallery in Alexandria, VA, and Cuchifritos Gallery in New York City. She was a Guest Juror for the Textile Arts Center's Work in Progress Residency. Tolson is currently based in Brooklyn, NY where she is Part-time Faculty at Parsons School of Design.
My grandfather was a NASA engineer and worked on the Apollo 11 moon landing. The quilts are surface studies of the moon. They resemble pixelated images. When I was five years old, my father set up a telescope in the backyard. I still have the memory of seeing the moon's surface and craters.
Zachary White is a designer and artist based in Red Hook, Brooklyn, and Head of the Harbor, Long Island. He is Director of Technology Development for FullStack Modular and an adjunct assistant professor of architecture at Columbia University's Graduate School of Architecture, Planning and Preservation, from which he also holds a master's degree. He first learned to paint on glass in 2006 in the Netherlands, where he was taught by Diego Semprun-Nicolas, his cousin once removed and a fifth-generation stained glass artist.
Our Membership Drive is going on now!
We miss you all and we can't wait to welcome you back to the museum fully when it's safe to do so. We miss the laughter, joyful faces and ... YOU.  Membership and support is vital more than ever to sustain the Long Island Explorium
---
Give the gift of learning to a family in need.
We know that times will be hard for many families on Long Island.
Membership to a science museum will help promote lifelong learning and bridge the STEM gap for children in need.
For every membership bought, we will donate a membership to a family in need through Kids Give Hope. 

---
The Explorium is more than just a science museum. We are constantly diversifying and experimenting with new ideas and strategies for you to discover the wonders of STEM. As a member, you can come and experience all that the Explorium can offer as often as you like.  Foster a lifelong love of STEM now.
---
**All membership levels with the Long Island Explorium. Free admission to hundreds of museums around the world through ASTC Travel Program.
There is a 90 mile restriction, you cannot visit museums that are within 90 miles of Long Island Explorium. Details for the program are below Reciprocity Lists.
---
There are different membership levels to choose from based on the amount of children in your membership:
Each membership includes admissions for ANY two adults with the children
$60 Basic Family Membership (2 adults and 1 Child)
5% off programs and camps

ASTC Travel Program

**
$90 Extended Family Membership (2 adults and 2 Children)
5% off programs and camps

Additional 2 kids for a birthday party (offer is transferable to a friend) $30

Get a 90 min private play at the Explorium for $90!

ASTC Travel Program

**
$175 Premium Family Membership (2 adults and 3 Children*)
*Only $12.50 for each additional child after the 3rd child.
10% off programs and camps

Additional 3 kids for a birthday party (offer is transferable to a friend)
FREE 90 min open play at the Explorium

ASTC Travel Program

**

Membership with the Long Island Explorium has even more benefits this year.  Explore even more! As an Long Island Explorium member, you are eligible for free or reduced general admission at hundreds of children's museums and science centers across the United States & world!
For ALL Members
ASTC Travel Passport Program (PDF)
You must have the NEW membership card with the ASTC logo on it. (All existing members must exchange your current membership card for the new one. Please bring your old card to the Long Island Explorium and you will receive your new Membership card with logo)
BEFORE YOU GO - check that the museum that you are visiting is participating in the passport program. Check that is is more than 90 miles from the Explorium.
*This distance is measured "as the crow flies," meaning that it is based on the
linear radius, not driving distance.
Online radius tools can be helpful when determining if a Passport venue is within a 90-mile radius of the Explorium.  Go to http://www.mapdevelopers.com/draw-circle-tool.php.
This tool allows you to draw two circles in different colors.  Enter the address of the museum where you are a member first (or their home address, if the museum they wish to visit checks IDs).  Then, enter the address of the museum you wish to visit and create a new circle in a different color.
Help us develop the next generation of Tinkerers and Thinkers, Innovators and Scientists.
What you see onsite at the Explorium is only a fraction of the work we do to fuel innovation. Corporate philanthropy enables us to produce unique, imaginative STEAM education with particular emphasis on reaching underserved communities on Long Island and beyond. Learn more here.
All community libraries are invited to become a Member of the Long Island Explorium, which enables their patrons to visit for free.  Contact us for our annual pass rate and further information. Library Memberships are a great way to offer your library patrons more opportunities to learn and discover.  Each pass is valid for entry for 2 adults and 4 children. To enroll in our Library Membership Program, please contact us for an application form.
Many companies support their employees efforts to be charitable citizens of their communities. If your company has a matching gift program, we hope that you will consider making a donation. Please contact us for more information.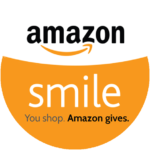 You can support the Explorium when you shop on Amazon! Click here to have a portion of your purchases donated to the Explorium through AmazonSmile. Search for Long Island Explorium.